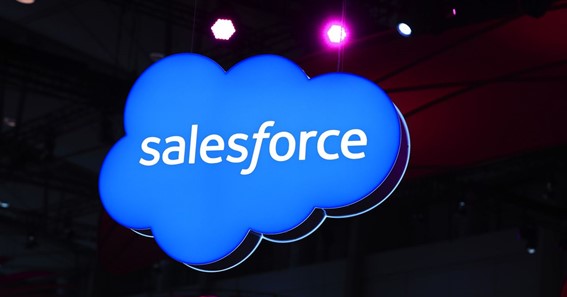 Is Salesforce Certification Difficult to Achieve?
Have you received personalized emails and notifications informing you about the latest offers related to your products of interest? If you have used any eCommerce app or signed up for any online service, then you must be getting such marketing emails. Looking at them, you may wonder if such emails are sent manually by an organization. If a company has thousands of customers or operates in an entire country, then doing it manually isn't feasible. This is where CRM software comes into the picture. 
Businesses use Customer Relationship Management (CRM) tools to engage and build connections with leads and customers. They assist the sales, marketing, and customer service teams of organizations in managing customer data and offering them a unique experience. Companies consider multiple factors when choosing the right CRM software – the costs involved, features offered, how it integrates with other business applications, hosted on-premise or on the cloud, among others. One of the best picks for businesses is obviously Salesforce, considered the world's number 1 CRM platform. 
Learning Salesforce is the best skill you can develop to become more employable in the field of sales, marketing, and other related areas. Professionals often achieve Salesforce certifications to demonstrate their skills in using the platform. There are different Salesforce certifications available based on the job role you aim at. Usually, you would need to pass a rigorous exam to achieve such certifications. Many people wonder if it is quite tough to clear the Salesforce certification exams. 
So, this article helps you understand different types of Salesforce certifications and if they are difficult to pursue. 
Salesforce Certifications
The Salesforce platform has evolved over the years and now offers such a large number of features and functionalities that it is difficult to master each and every aspect. So Salesforce certifications are designed to validate your understanding of specific areas of the platform. For example, if you are an administrator, you are expected to know about a particular set of functionalities. However, if you are a developer, then you would be expected to know some different features. In other words, you will need to master only those areas that fall under your desired job role. 
Salesforce certifications are basically targeted towards five roles – administrator, developer, architects, consultants, and marketers. Here are the popular Salesforce certifications that come under each of these roles.
Administrator –  Salesforce Administrator, Advanced Administrator, CPQ Specialist, Platform App Builder.
Developers – B2C Commerce Developer, Platform Developer I, Platform Developer II, JavaScript Developer I.
Architects – Technical Architect, System Architect, Application Architect, B2C Commerce Architect, Data Architecture and Management Designer, Development Lifecycle and Deployment Designer, Heroku Architecture Designer.
Consultants – Community Cloud Consultant, Einstein Analytics and Discovery Consultant, Field Service Lightning Consultant, Sales Cloud Consultant, Service Cloud Consultant.
Marketers – Marketing Cloud Administrator, Marketing Cloud Consultant, Marketing Cloud Developer, Pardot Consultant, Marketing Cloud Email Specialist, Pardot Specialist.
Apart from the ones mentioned above, there are other Salesforce certifications as well. Looking at the above certifications, you can infer that the Salesforce CRM software offers a wide range of functions, and professionals are recommended to start developing the skills mandatory for a particular role. 
How Difficult are Salesforce Certifications?
There are certain base-level certifications that involve no prerequisites, and participants need to only pass the associated exam in order to achieve the certification. These basic certifications are comparatively easier to pursue than advanced ones. Salesforce Administrator, Sales Cloud Consultant, Service Cloud Consultant, Platform App Builder, Platform Developer I are such certifications. A reliable online training program can help you prepare for the certification and pass it in a single try. 
Next, there are certain advanced Salesforce certifications that involve some prerequisites and may or may not incorporate a dedicated exam. Prerequisites are in the form of prior certifications to achieve before applying for advanced certification. For example, the Salesforce administrator certification is a prerequisite for the advanced administrator, sales, and service cloud exam. Similarly, to achieve the B2C commerce architect certification, one needs to hold a B2C Commerce Developer certification and then pass an exam. However, for achieving the System Architect credential, there is no dedicated exam and one needs to hold four certifications as a prerequisite – Platform Developer I, Integration Architecture Designer, Development Lifecycle and Deployment Designer, and Identity and Access Management Designer. For all these advanced certifications, you need to put in extra effort comparatively, and they may seem more difficult. 
Overall, it is worth achieving a Salesforce certification, irrespective of its difficulty level. If you are unsure about your preparation, you can always seek an online Salesforce training course and increase your confidence. The platform itself offers a number of training resources dedicated to each certification, and you can enroll in them easily. Moreover, there are some reliable third-party training providers who offer separate courses for each Salesforce certification. By taking any such course, you will not have to worry about the difficulty level of the exam. The instructors will prepare you for the same and teach you all the important concepts thoroughly.     
Finally, decide which Salesforce certification you want to achieve and start your preparation today!