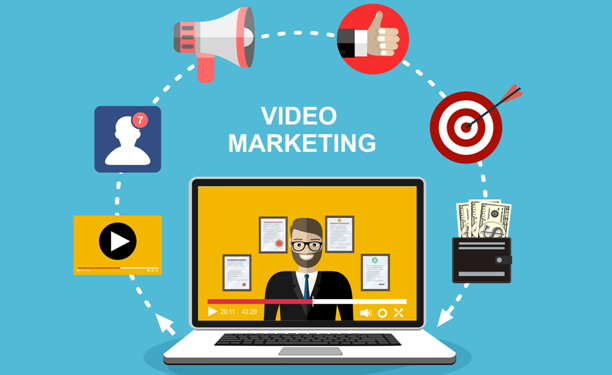 Personalized Video Marketing Stats to Know for 2021
Getting acquainted with video marketing statistics is helpful if you are looking to develop a marketing plan for your business. There are many approaches to your entire marketing plan but if video marketing isn't incorporated properly with your business, you stand to miss a fantastic opportunity.
Regardless of the size of your company, video material is best used to attract more customers. You may opt to add videos, vlogs, lessons, videos, product reviews, live broadcasts, and even video advertisements.
The same is true for the increased usage of social media as a video marketing platform. So, to make things more palatable for you, we present here 9 personalized video marketing statistics that you should know in 2021 before you create your video marketing plan.
9 Personalized Video Marketing Statistics that you Should Know
1. 54% of Consumer Prefer Videos from their Favourite Brand
54% of customers want a brand or a company that they support to create more video content. A HubSpot study of 3,000 participants revealed that 54% of customers regularly choose to view marketing videos from their preferred businesses.
Marketers have discussed whether video marketing is a passing or staying trend. However, the research showed that many respondents paid more attention to videos than to text or audio material.
Video content, in particular for millennials, is a preferred promotional medium, and marketers whose audiences consist of individuals of this age gap should grab the opportunity right away.
If your target demographic includes baby boomers and elderly customers, you should also leverage the traditional email marketing approach in addition to a targeted video marketing strategy.
2. Videos are Tremendous Lead Generators
Video marketing has the potential to increase your business's performance by 66% YoY. The main objective of any marketing plan is to produce excellent leads, which may soon become paying customers.
Marketers that use videos in their approach claim 66% more leads per year. Returning clients are typically responsible for a large portion of the revenues of a company. After integrating video content into the marketing campaign, the lead generation metrics for your business are definitely poised to rise.
3. 85% of Internet Users in the USA Watch Videos
85% of all Internet users in the United States viewed video material on their devices online on a monthly basis. If you're still not persuaded that you should utilize video, 85% of internet users in the United States may assist you to decide.
This proportion represents people who view videos online monthly. Users 18-24 years of age spend time watching online videos on an average of 83 minutes each week, while those between 50-64 years spend 36 minutes.
Most viewers consume video content on YouTube, making it one of the most important sites for business promotion.
4. Social Media Videos are Great for Customer Acquisition
93 percent of marketers claim that they acquired a new customer because of a social media video. You also have to select where to place the videos when deciding to utilize video material. You could certainly have them placed on your website.
But research indicates that the best method to go maybe social media sites. If you want to increase your customers via social media videos, then you should target Facebook, YouTube, and Instagram, some of the most prominent consumer-centric platforms.
5. 88% Marketers are Exploring Video Marketing Options
YouTube has continuously grown and is now the second most popular search engine, ranking just behind Google. Visitors usually look for amusement videos, product reviews, brand explanation videos, and more on the site.
It is thus not surprising that 88% of marketers want to deploy their video marketing tactics on YouTube.
Another 76% intend to use Facebook, while 66% of those are willing to use LinkedIn. It may be surprising that LinkedIn overtakes some famous social media sites such as Instagram, but that may be due to the platform's strong organic reach.
6. Around 7 Hours of Video is Consumed by a Unique Viewer Every Week
Internet users spend over 7 hours viewing internet videos every week. 4500 respondents from nine countries, including the United Kingdom and the United States, found out that internet users spend 6 hours and 48 minutes viewing online movies each week.
The increasing popularity of online videos is gradually wiping out conventional watching. TV viewership fell by 10% compared with the previous year.
7. 1/3 of Global Internet Users are on YouTube
YouTube has almost 2 billion users which accounts for nearly 1/3 of the population on the Internet. You must get your videos on YouTube if you intend to utilize video marketing for your company.
The count of active users on the site accounts for 30 million per day. These users consume 250 million hours of videos every day. Regardless of the scale of your company, your videos should probably be published on this platform.
8. 88% of Marketers are Content with their Video Marketing ROI
If you haven't already started, you undoubtedly question if it's worth video marketing. Do you want to get the intended outcomes or do you simply lose your investment?
Due to the expenses involved, most Internet marketers keep away from video content. Sure, producing video content is a costly affair for your business. However, 88% of video marketers have registered ROI satisfaction from their social media videos. Therefore, if you execute it all properly, you will probably enjoy the result.
9. Marketers Consider Videos as a Great Way to Generate Leads
There is a list of objectives that need to be fulfilled for any marketing plan. These objectives differ based on the kind of company, time of operation, and other decisive variables. One of the main marketing objectives for every company is to reach future consumers.
The use of videos in their marketing efforts has enabled 83% of marketers to generate leads. 80% claimed videos contributed to increased sales, while 95% attributed videos to enhanced user perception of their goods and services.
Conclusion
The use of marketing videos can't certainly go wrong. But video marketing today appears to be a rapidly emerging trend. A brief marketing video will grab the attention of the customer and give all the necessary information in a short period.
You should thus consider the use of video marketing as a key part of your marketing plan. By leveraging these personalized video marketing statistics, you can build a robust marketing plan that brings in increased ROI for your business.