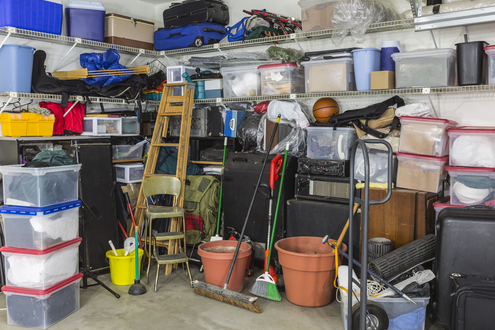 Pro Tips to Organize Your Storage Unit
The times come in your life when you need a temporary or long-term storage unit to keep your belongings; there is a safe and climate-controlled environment like a storage unit. But that's not all; you also have to pack, organize and plan the storage unit. Managing your storage unit is crucial as it can save you from any future complications. If you haven't any idea about how to organize your storage unit, then keep scrolling down to know about it!
Try to follow these tips, and you'll be done with organizing your storage unit properly!
1.     Plan Things Earlier
The foremost thing to organize your storage unit is to plan every single detail properly. Make a list of items and make a rough estimate of how you will place the things in the storage unit, what things you need to put in the storage unit, and how. Don't forget to also make a list after placing items that where you place each thing and with list you can easily move your Expensive Moving Items.
2.     Know About the Things You May Require to Access
There are some things on your list that you may need only sometimes, like seasonal clothes. Separate such items from the things you need more often. The things that you need to retrieve from the storage unit includes:
Summer or winter clothing
Trip supplies like sleeping bags, snorkeling gear, cookout utensils, etc.
Kid toys
Office documents
Holiday items like costumes, decorations, bakeware, etc
Tools and hobby supplies
Place such things at the front and the things that don't need to retrieve earlier at the back so that the items don't get messy during retrieval.
3.     Try to Dismantle Furniture to Make More Space
If you dismantle the furniture like bed frames, mattresses, headboards, and table legs, it could help you make more space to place more things in the storage unit and organize items correctly.
4.     Take Help From Labelling
Labeling your boxes before placing them in the storage unit will be the best idea to find your items quickly. Use a permanent marker or printed labels to mention names on the boxes that they contain. Place the boxes so that the labeled parts are facing the front so that you can easily read the labeled boxes to locate them.
5.     Place Small Things in Large Hollow Items to Create More Space
If you place large hollow things like cupboards, washing machines, and refrigerators in the storage unit, you can set the small boxes or items in them to save space.
6.     Place the Items Upright
Try to place the things in the upright position to keep them safely, except for mattresses that need to be placed in a flat position.
Some Additional Tips
Use the tables that are not able to dismantle to place things on them
Place the large items with the back wall to keep them balanced
Use clear bins to put something inside it
Try building custom shelves
Use all the space
Use clear storage tubs
Verdict
So, these were all tips about how to organize your storage unit properly and to take advantage of storage units, and making your relocation easier. No doubt, climate-controlled storage units are the best to choose!
Click here for more interesting articles